Expertise
Got a problem on your hands?
We can help you resolve it!!
We're focused and driven. We are a mobile app development company with a presence in four continents. Our aim is to leverage mobility to empower your business and to create an impact through technology business. Our expertise and experience in the mobile app development and on-demand marketplaces has helped us gain valuable insights in this domain that can help you stage the technical requirements of your business.
Ready-Made Solutions
Our plug-and-play model enables you to jump start your journey into the tech world. Depending on the industry, check-out our ready-made and highly customizable solutions to see if you'd want to start-off with them.
Customer Ordering Apps
Placing Bookings, Pricing, Payments, Notifications, promo-code
Service Provider Apps
Receiving Requests, Task Fulfillment, Real-Time Navigation, Booking Forms, Proof of Deliveries
Admin Panels
Catalogue management, User management, Automatic assignment, Map-based team/Task visibility, Rating/Reviews and much more.
Testimonials
EduPloyment
Mazen M. Omair
Mazen M. Omair says, "By choosing Volumetree as my technology partner was the best decision. They add value to my purpose and make my vision live in the proper way as per need. Great team, they have with a clear heart and proper transparency in their work."
DEAM
Dennis Goldman
Volumetree was able to interpret our needs from the original coding we shared with them and produce a totally flexible solution. The team that was assigned was very professional, we would like to continue with Volumetree as we are very satisfied with their technical expertise and the product they have produced.
Lionheart
Chris Issacs
Volumetree helped us to design a Website and working with them was a very positive experience. We would recommend them!
Elby Bike
Al Sasnowski
Volumetree's dedicated team is good in managing the app launch and delivery process. We recognize some synergies between our companies and would like to explore options for working together in the future.
Batho Pele Group
Duane webber
Volumetree has an extremely helpful, knowledgeable and professional team. Great company with a dedicated team, and visionary leadership qualities. Foresee great things from this company in the future.
Online custom blinds
Ben Nuliah
I loved the passion, the motivation, and I love the energy that I see flowing at Volumetree. I'm already brainstorming on the next project. thank you team and everyone behind the scenes that made our dream a reality.
BeautyQlick
Maria Villanueva
Volumetree is our technical partner and I am glad I met Shivam Gupta. I am thankful to the Volumetree team for pushing thru and being a great resource.
Recent Posts
Check more posts in the blog for more inspiration
10 essential climate apps to help you save our planet

A recent update to climate apps with historical weather data showcased that 94% of the warmest years on record have all occurred between 2000 and 2020. Additionally, carbon dioxide levels in the air are rising and have reached unprecedented levels. Carbon dioxide levels were around 325 parts per million in the 1960s and have grown to nearly 420ppm this year. According to scientists, carbon dioxide levels have not been this high in millions of years. 

What is climate change?

Climate change includes changes made to the earth's climate by human emissions of greenhouse gases and their impact on weather patterns. Although climatic changes have occurred historically too, none of those changes can match the effect that modern humans have made since the mid of the 20

th

century.

Climate change apps

monitor, record, analyze and showcase these patterns to better understand the impact of human activity on our planet. 

According to Matthew Lachinet—a paleoclimatologist at the University of Nevada,

"For the most part, carbon dioxide was below 400 ppm for the last 14 million years or so".

To put things into

perspective

, the average temperature of the earth has risen by 1 degree Celsius, giving rise to extreme floods, drought, melting of the polar ice caps and

record-breaking heatwaves

. Sea levels have also been on the rise, which is easily seen using a

sea-level rise app

. Today,

information technology and climate change

are inseparable as we depend on modern technologies and climate apps to help track, monitor and plan to effectively reverse climate change.

Can climate change be reversed?

Usually, nature can deal with excess carbon on its own. If the earth has thousands of years to absorb this carbon, it can be stored away in rocks in a process called

silicate weathering

. Carbon is absorbed into the oceans, in the green cover, and on the ground, but today's changes are too fast for nature to handle. It is these climate changes that worsened the

2020 bushfires

in Australia.

Although the onus of handling and fixing these issues

lies in how 

governmental policy 

is shaped, there are other simple ways to fix these problems—through mobile apps.

What are climate change apps? How can they help us?

Mobile

apps

for climate change

can inform users about changes in the climate of the earth through information, notifications, and videos. For example, apps can use a tilt sensor to calculate the amount of solar radiation hitting your rooftop, giving you an idea of how well our Ozone layer is doing. Other apps use

technology for climate change

to help users find locations with alternative energy sources to reduce their carbon footprint, track air pollution levels in real-time, and much more.

Apps showcase the

role of technology in climate change

. Mobiles are everywhere, and it is easy to provide technological solutions in

apps to fight climate change

. Here are 10 of the best

eco-friendly apps

that help you make a positive change for our environment:

NASA Earth Now app

This outstanding free app from NASA showcases real-time data of the vital signs of our planet. If you're interested in carbon dioxide conditions, anomalies in gravity or ozone levels of Antarctica, this is the app for the amateur scientist in you!

Chasing Ice

This amazing app created by renowned photographer James Balog and his team uses 30 time-lapse cameras deployed across the globe to monitor and document glaciers. These apps show beautiful photos and time-lapses of decaying glaciers and can showcase the impact human activity is having on ice caps around the world. Eco-friendly climate apps that help the environment such as Chasing Ice are a good way to visually observe the impact of climate change in real-time.

iHurricane HD

This app helps individuals keep track of hurricanes in the Atlantic and Pacific. With maps, satellite images, forecasts, and important data on wind velocity and rainfall, iHurricane HD can help individuals, travelling across hurricane-hit regions, evade areas with high chances of flooding, rain or high winds.

Carbon emissions calculator

Carbon Emissions Calculator is a useful solution to monitor your carbon emissions while travelling. This app helps you check the amount of carbon dioxide your flight will add to the atmosphere.

AlertMe Energy Map

This UK-specific climate app gives you a bird's-eye view of the carbon footprint of those around you. You can easily find out the average annual spend on energy, how much power and gas are used, and how much carbon emission that creates. You will also be able to see how your area ranks against others in the UK for energy use and carbon emissions.

Good on You

A great app for those into sustainability.

Good on You

rates fashion brands according to their efforts to be environmentally friendly. This climate app will help you to make an informed, conscious, climate-friendly decision while buying clothes. You can also explore sustainable brands, compare trends, and read amazing articles about sustainability in the app.

#Climate

This app has a large database full of meaningful actions taking place around the world for the betterment of the environment. This iOS-only app allows social media climate enthusiasts to share climate-centric campaigns on Facebook and Twitter to help create a global positive climate change.

UN Climate Change

Created by the United Nations Framework Convention on Climate Change (UNFCCC), this great app provides updated information about the UN's climate change process so you can participate in UNFCCC events from your phone. The app comes with an events calendar, the latest climate news, and access to resources that help you stay informed about the climate.

Solarchecker

Solarchecker helps you to find out if you can install a solar energy system on your roof. Based on your iPhone's compass and tilt sensor, this app determines the orientation and pitch of the roof, which is then leveraged with the size of your roof to estimate energy yields and carbon savings a solar power generation system can provide in your area.

World Bank climate change data finder

In addition to providing data about the climate, greenhouse emissions, and carbon footprints of a country, the app also showcases the development indicators of a country according to the data available with the World Bank. This app is an amazing handy reference for students, researchers, and journalists. Climatic conditions around the world are worsening by the day as we churn out more greenhouse gases than ever before. The onus of reversing this change lies in us humans so we can keep the planet livable for future generations. If you have an idea about an app to reduce the carbon footprint or an app to combat climate change, we would LOVE to talk to you. We believe in building sustainable and accessible products that can make the world a greener place to live.

Make a Successful MVP With 5 Startup MVP Development Best Practices

This blog will focus on startup MVP development best practices. You will also learn how startup MVP development can help build a better product for your users. In my last blog, I talked about minimum viable products and how they can help your startup make it big in the app-o-sphere. I also included MVP examples for both successful and unsuccessful minimum viable products.  If you happened to read my previous blog, you might already understand the following key factors about an MVP:

MVPs serve a particular audience

They are built quickly

MVPs deal with one key issue that potential users face

Help you test your idea

Before we jump into learning more about the best practices for developing an MVP, let's take a step back to recap what an MVP is and what is the best way to develop a successful MVP.

What is an

MVP for a startup

?

In the words of Eric Reis, "A

minimum viable product

is that version of a new product which allows a team to collect the maximum amount of validated learning about customers with the least effort."

Often, an

MVP

is your first significant step. Your MVP will allow you to validate your idea, collate data, and learn more about your product and target audience.

How do you develop an MVP?

Building an MVP is S.I.M.P.L.E. Here's why:

Keep your MVP simple and to the point when you build it. Here's

how to build an MVP app

right the first-time round:

S: Start the market research early—preferably before even thinking of a startup.

I: Idea+Value=success! Understand how your product will add value for your users. Understand the need for your product to exist. Success will automatically find you.

😊

M: Make the design. Design your app to help people solve a problem. If your design is faulty, your users will easily switch to an alternative.

P: Pick the most essential features for your users. It is important to know what your potential users need. Create priority lists and only add the most important ones to them.

L: Launch, launch, launch! Create and launch a high-quality, engaging product that fits the immediate needs of your end-users. Monitor the launch day activity well and gather feedback from your initial customers. Check app traffic well and measure user engagement and analytics to generate launch day insights.

E: Evaluate your product thoroughly post-launch. Collate client data and use analytics to follow the build, measure, learn loop and calculate customer acquisition cost for future planning.

Now that we've gone over the basics, let us learn how you can create a valuable product for your customers.

MVP development

best practices for startups

Developing an MVP is not easy. Although it may sound that way, there is a reason why

research

on the global startup ecosystem by Startup Genome found that

9 out of 10 startups fail at the MVP stage

. MVP Best practices are essential guidelines that will help you envision and build a better product.

At Volumetree, we ensure that our clients understand and follow these

best practices for MVP

development to create a product that their customers will love.

Without further ado, here are the five best practices that every entrepreneur who is planning their

startup's MVP development

must follow:

Think long term from the outset:

If you have followed the

S.I.M.P.L.E

MVP development approach I spoke about above, you would have done all your homework needed to create a successful MVP. The next step is to think long-term. 

Businesses do not succeed in a day—they require careful planning and strategic investments of funds, a workforce, and products to ensure continued and long-term success. Most successful entrepreneurs understood this with trial and error. With our straightforward approach, you will be able to create not just an

MVP product roadmap

but a strategy for long-term success.

For example, a 3 or 5-year vision for your product will help you to create better product roadmaps and view your path to success with clarity. This will also help investors understand that you mean business and long-term viability.

Have a path to profit:

Also known as a

minimum viable plan

, this method will address your revenue generation problems from the beginning.

If you ease your customers into understanding that they will have to pay when the entire feature set is available, you will have a better chance at building a long-term relationship with your customers. The best example for this would be deciding on a freemium model at the outset, such as with Grammarly, ClickUp and Canva. These companies always had a "Pro" version in the making but eased users into the paid version with great features moving into the Pro or Business version while still keeping a lot of the functionality in the basic version.

Keep everyone informed:

All your project stakeholders must understand your plan—this includes your vision, mission and ultimate goal for your product and the path you've envisioned for your startup to succeed. Stakeholders in a startup include Internal stakeholders (employees, management) and external stakeholders (early investors and potential clients). For crowdfunded startups, external stakeholders also include those customers who purchased (funded) the product so you could meet your funding goal.

This helps to build a collaborative yet creative environment that is conducive to business success. Additionally, early investors, co-founders and employees will understand their place in your business.

Companies such as ClickUp keep their

product roadmap

online so stakeholders can see what is going on. Customers will know when their issues will be fixed, developers know issue priority and investors/management knows what is going on.

Set your priorities straight:

If you have your priorities listed down, you will find that you can build order from chaos. A lot of times, startups face intense competition, pushes and shoves from the market. If you have got your priorities in order, there is no way your plan will not work out. As an example, know the goal for your product at the outset. Now list down items that will help you reach that goal. Ensure that your business and technical priorities are built around those goals so they can help you succeed.

Stay motivated and build, build, build: 

Growth is never linear. Neither is your path to success. Stay motivated. Even if you take two steps forward and hit a setback, you will learn what caused that setback and use the learnings from this setback to move forward with hope. This will help you and your team to stay motivated and build your MVP. A good way to showcase this is the story of the Apple iPhone. Even though the first product was more of an MVP than an actual $600 phone, but they kept improving the product over the years and today, for 18% of the

world

(and 48% of premium phone buyers in India)

, there's nothing better than an iPhone! As a company, Apple and Steve Jobs stayed motivated to drive success against all odds and created a product that every other phone is weighed against today.

Your questions answered

I would also like to address questions and queries received from readers in the last few days. These answers will help first-time readers gain a better perspective about MVPs.

What is

MVP in software development

?

A minimum viable product or MVP is a product that has enough features to attract customers and validate your product quickly.

MVP software development

can help your product team receive user feedback as soon as possible to iterate and improve the product.

Additionally, following MVP-focused

best practices for software development

can help your team build a better, more relevant product.

How long should it take to build an MVP?

On average, our development and product teams spend anywhere between 1 and 1.5 months to build and launch an MVP. 

How do you build a successful MVP?

Give me a call

! That's the quickest way. 

Another good way is to ensure that you do not make the same mistakes as other startups. Here is why many startups fail at the MVP stage. With your MVP, ensure that there is no:

Lack of demand for your product

Lack of preliminary market research

Lack of capability to meet your competition head-on

Lack of thought into the user experience

Lack of promotion of your idea

Ensure that you do not make these mistakes, use the S.I.M.P.L.E. idea I talked about above, and you're golden!

What makes a good MVP?

A good MVP is a usable product. It should not be a dummy product for demonstration purposes only and should bake in the bare minimum functionality your users cannot do without (and then some).

How do you prioritize features for MVP?

You can prioritize features for your MVP using prioritization methods such as the MoSCoW matrix, RICE, KANO, Walking Skeleton or others. Additionally, take care of the following:

What does your user want vs what does your user need? Wants are features that are

nice to have

. Needs are features that your products

must-have.

Understand what features do not add value until you have a more extensive user set and keep them for your product V2.

Ensure that you have a working customer feedback channel in place.

A list of

startup MVP development best practices

could span entire volumes—yet not have the exact answer you need. In reality, the only correct answer is the one you will find—and learn from experience.

These words by Richie Norton hold true for an MVP. An MVP is not about features and perfection in your first iteration. It is about taking action and ensuring that get the product out to your customers when they need it the most.

Building an MVP is the first significant step for your business. You will have to identify your target audience, set a budget and a timeline and identify and implement the features you need in your product. This will help you attract the right users and gain knowledge to build the next version of your product.

As a startup founder, I have often found myself balancing both technical and business needs to ensure that

my product

suits my customers. Creating an MVP is the best way to figure out if things will work with your concept in the long-term or if you need to pivot, get back to the drawing board and chart out another path to progress.

Hang tight, stay motivated and

let me know if you need help

. It's going to be a challenging yet amazing ride!

Twitter Spaces vs Clubhouse – Detailed Comparison of the Voice Chat Giants

Messages and videos are passe! Drop-in audio chat rooms on voice-based social networks such as Clubhouse and Twitter Spaces are a new rage—and that is where the battle for dominance is currently raging. Although Twitter Spaces Vs Clubhouse battle shows that they are very similar, yet have subtle differences in their user interface that sets them apart. If you've read our Clubhouse review, you will know that ever since the launch of Clubhouse, we started looking out for an existing social media giant to bring out their own version of a voice chat room app. Twitter is the first to respond with Twitter Spaces, and there are reports of Facebook coming up with a Clubhouse alternative of their own. Clubhouse has effectively set off a wave of voice-driven social apps that are vying for dominance in the audio chat room app world.

What is

Clubhouse voice chat app

and how does it work?

The buzziest one from the lot, Clubhouse is an audio-based social network where you can jump into a voice chat room of people that you follow. You can request to talk, listen to ongoing conversations or just hang around to find something that interests you.

Topic-based

online voice chat rooms

that you find

Interesting can gather thousands of listeners while niche, relatively unknown ones might only have a trickle. However, without a public app or access for those on Android yet, Clubhouse is building on its buzz with exclusivity—while also creating a disgruntled list of Android users who'd like to listen in.

What is Twitter Spaces, and how does it work? 

As described by Twitter: Twitter Spaces is "a place to come together, built around the voices of the people using Twitter, your Twitter community".

Twitter Spaces allows you to join audio chat rooms/groups where they can listen to live conversations or join the conversation by requesting to speak.

Clubhouse vs. Twitter Spaces - Voice Chat App Comparison

A major difference between Twitter Spaces and Clubhouse voice chat app is in the way they handle your data. Both Twitter Spaces and Clubhouse record the conversations that occur in rooms, but Twitter stores the copies of conversations in rooms for 30 days to check for violations of its rules and regulations.

In case a violation is detected. Twitter Spaces may hold this data for up to 90 days to facilitate the user appeals process. Although

Clubhouse social app

records conversations too, these are automatically deleted after 30 days unless reported by a user during a chat. Clubhouse then holds on to the data until the investigation of the incident is complete.

Another way in which

Clubhouse voice app

differs from Twitter Spaces is that it does not allow participants to record conversations unless all participants give their consent to this recording. On the other hand, a feature that allows recording conversations might be in the works for Twitter Spaces.

Twitter makes transcripts of conversations available to Spaces hosts. Participants of space will also have access to this data, but only for what they said in the conversation.

Twitter Spaces also plans to make data available as permanent content which can be then repurposed for other mediums; however, Clubhouse rooms are live and "for the moment."

Twitter Spaces vs Clubhouse - Features Comparison

A major difference between Clubhouse and Twitter spaces is that Clubhouse is an independent app, while Twitter Spaces is a feature like Twitter Fleets only available on mobile.

Twitter Spaces relies on Fleets posted by those you follow to access Twitter Spaces content. Clubhouse lets you skim through feeds of available public rooms and then lets them access this content.

Although both apps are still in a limited-audience beta, Clubhouse is an iOS-only app for now, whereas

Twitter Spaces beta

is available for both iOS and Android.

Clubhouse and Twitter Spaces Business Model Comparison

Clubhouse is pre-revenue and is not monetizing its offering yet. However, as investors might want returns on their investments soon, both Clubhouse and Twitter Spaces would soon need to look for a viable business model.

For now, data seems to be the biggest business model for both Clubhouse and Twitter. As Clubhouse is currently revenue-free, it might want to rely on advertising (already available on Twitter) or premium, ad-free accounts for additional revenue.

For investors, the voice-based social networking space is hot, exciting, and ready for the taking. Investors were making a beeline for a chance to invest in Clubhouse and it seems that the same might also be true for newer, innovative players. As innovation brings in exciting, new features, investors are ready, with their monetary guns blazing!

Common Features of Clubhouse and Twitter Spaces 

Although these apps compete with each other when it comes to innovation, the basic feature set is very similar. Both Twitter Spaces and Clubhouse allow users to gather with a person or group for conversations. 

You can create your own rooms, or join existing ones and "raise their hand" if they wish to say something. Additionally, these rooms are moderated, and you can be kicked out for any violations. 

The numbers: Clubhouse vs Twitter Spaces statistics

How many users do Clubhouse and Twitter Spaces have? 

Twitter already has millions of users but is rolling out its controlled beta program to a select set of users. Clubhouse currently has over 10 million users and is not accepting more users as of now.

How much money is Twitter raising/spending for/on Twitter Spaces?

Twitter has raised $1.5 billion to date. Although specifics are not available as of now, Twitter is putting in significant engineering efforts on developing Twitter Spaces to one-up Clubhouse in popularity.

Who is investing in Clubhouse and Twitter? 

Twitter has a host of investors including All Blue Capital, DFJ Growth, Slow Ventures, Alwaleed Bin Talal, ESO Fund and many more. On the other hand, Clubhouse has raised a total of $110 million from Kortschak, Andressen Horowitz and Tim Kendall.

Who Should Use Clubhouse and Twitter Spaces? 

In addition to being used for social networking and personal use, both Twitter Spaces and Clubhouse are a great way for businesses to create buzz and set up marketing campaigns. The immense popularity of these platforms will make business use cases even more viable than artistic or personal ones.

 Both Clubhouse and Twitter spaces also have the option to join rooms based on a particular theme or interest. This helps to build interest-based communities in voice apps such as Twitter.

Are Twitter Spaces available on Android and iOS?

Yes, Twitter Spaces is now available on both Android and iOS. Twitter users on both platforms can explore this new feature.

Is Clubhouse available on Android? 

Unfortunately, no. Clubhouse is currently invite-only and exclusive to iOS, but an Android version is in the works.

Is

Twitter Spaces invite

-only?

No. As Twitter Spaces is a feature and not an app, Twitter Spaces is currently being rolled out to a select set of beta test users and there are currently no Twitter Spaces invites available for the feature. 

Twitter

will roll out the Twitter Spaces for all Twitter users by April.

 

Are Clubhouse and Twitter Spaces still in beta?

Yes, both Clubhouse and Twitter Spaces are still in beta mode.

Alternatives to Clubhouse and Twitter Spaces

Still unable to get access to Twitter Spaces or a

Clubhouse app invite

? Some great alternatives may interest you!

Discord: Discord has a great individual voice chat channel for its users. Very similar to the way Clubhouse works, Discord allows you to host both public and private channels along with being available on both iOS and Android.

Riffr: Riffr is an audio-centered app that allows you to post riffs (audio conversations). Using Riffr search, you can easily find topics you are interested in. Although Riffr is not a real-time voice chat app but is great as an audio app.

Spoon: Talk, cast and live options in Spoon, coupled with its search feature for trending conversations allow you to find and join great conversations. A unique feature of Spoon is that it allows you to accept monetary donations for their streams.

Conclusion

Social media and social networking had hit a dead end with most apps essentially cloning features available on the other and there was no real innovation coming forth. With the entry of drop-in audio apps such as Clubhouse, the competition has heated up and is resulting in the entry of several voice-only social apps, stirring up the social media space.

As interest in Clubhouse and Twitter Spaces rises, more and more entrepreneurs and industry bigwigs such as Facebook seem to be ready to jump the voice chat app bandwagon.

Although the numbers are still not out in the open, with Clubhouse crossing 10 million active users in beta and Twitter planning to roll out Twitter Spaces to the world in April, the market is ready for a disruptive, innovative player.

If you have an innovative idea that could stir up the online

voice chat room

space, let us know. 

Our developers are experienced enough to understand the nuances of such apps and help your app reach the top charts with an outstanding user interface and features that your users will love.
Mazen M. Omair says, "By choosing Volumetree as my technology partner was the best decision. They add value to my purpose and make my vision live in the proper way as per need. Great team, they have with a clear heart and proper transparency in their work."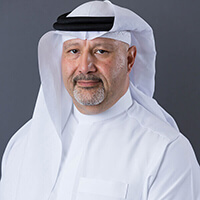 - EDUPLOYMENT
- Mazen M. Omair
Volumetree was able to interpret our needs from the original coding we shared with them and produce a totally flexible solution. The team that was assigned was very professional, we would like to continue with Volumetree as we are very satisfied with their technical expertise and the product they have produced.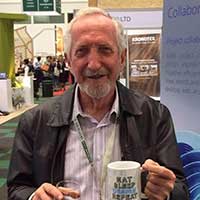 Volumetree helped us to design a Website and working with them was a very positive experience. We would recommend them!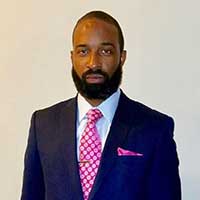 - LIONHEART
- Chris Issacs
Volumetree's dedicated team is good in managing the app launch and delivery process. We recognize some synergies between our companies and would like to explore options for working together in the future.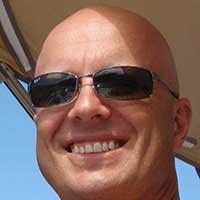 - ELBY BIKE
- Al Sasnowski
Volumetree has an extremely helpful, knowledgeable and professional team. Great company with a dedicated team, and visionary leadership qualities. Foresee great things from this company in the future.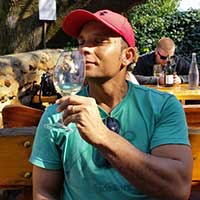 - BATHO PELE GROUP
- Duane webber
I loved the passion, the motivation, and I love the energy that I see flowing at Volumetree. I'm already brainstorming on the next project. thank you team and everyone behind the scenes that made our dream a reality.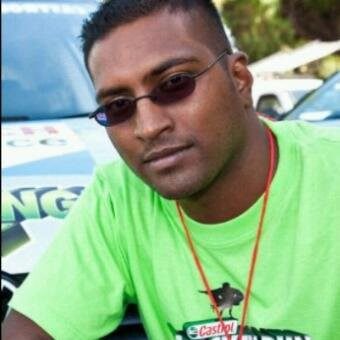 - ONLINE CUSTOM BLINDS
- Ben Nuliah
Volumetree is our technical partner and I am glad I met Shivam Gupta. I am thankful to the Volumetree team for pushing thru and being a great resource.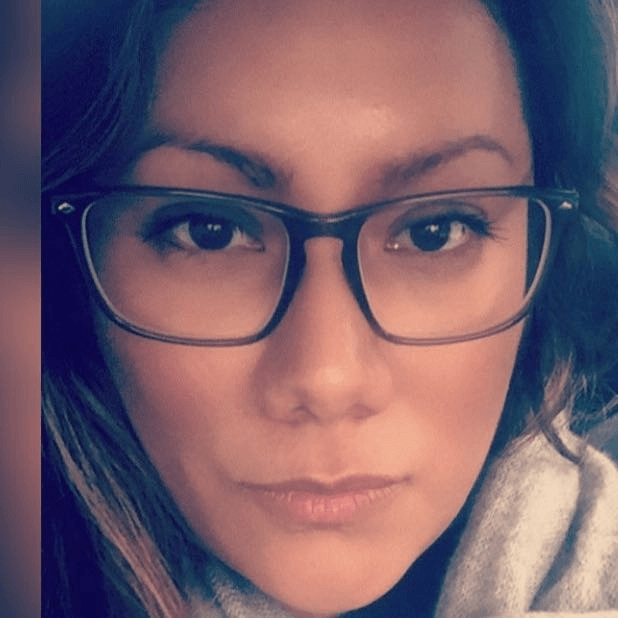 - BEAUTYQLICK
- Maria Villanueva